Smart Employee Status Board
Simple and effective communication starts here
Great communication begins with clear and concise conveying of information.
Start with the basics - use the quick input panel to tell your team the important bits. Where you are, what you area doing, are you free or busy?
Build multiple boards and customize for each team, business unit or department.
Statuses are synced instantly to keep everyone up to date and highly responsive.
Add phone numbers, locations and custom text to add more detail to your status updates.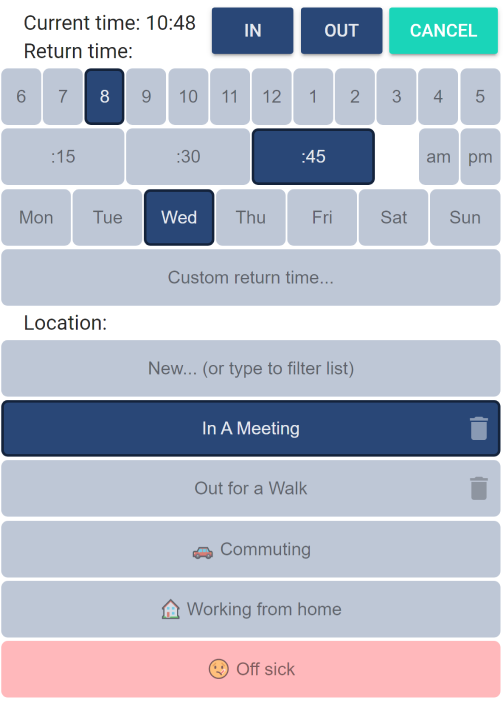 Mobile Apps so you can update your status on the go
Alerts & Reminders automate aspects of management to save you time
Integrations enhance your workflows and add capabilities to your IT suite.
Visitor Registration
Empower visitors and free up your reception for business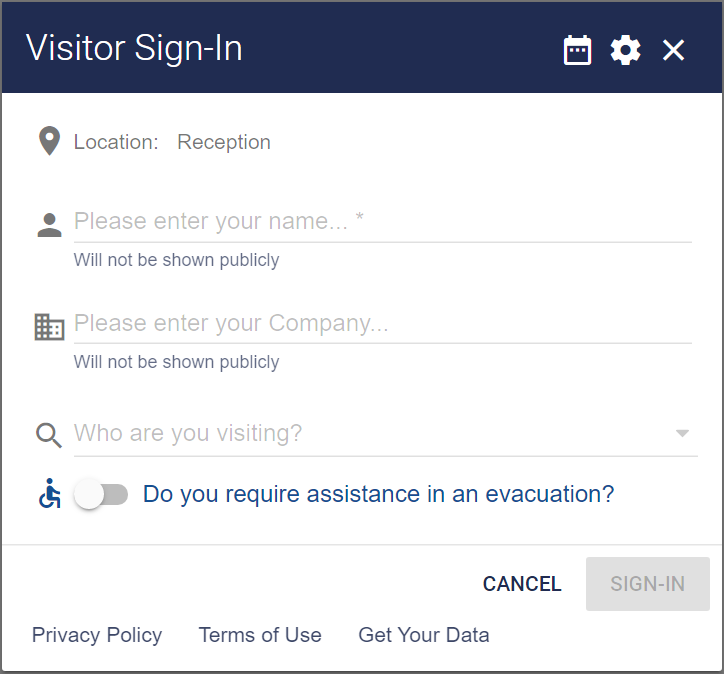 With less time spent facilitating visitor registration your reception can focus on the customer experience - more smiles less paper.
Visitors can be screened to check if they may carry COVID-19 symptoms and the visitor log assists with contact tracing exercises. Visitor data is automatically deleted after 20 days and guests can request early removal.
With an understanding of who is on site at all times you can manage an evacuation more effectively and with greater confidence. Enabling evacuation mode assists with marking people as safe and highlights those in the building that need special assistance so that they can receive support.

Kiosks provide central places to greet and screen visitors
QR Code for contactless sign in
Lone Worker Support
Leave your lone workers in safer hands
Set tasks for your workers and ensure they check in to let you know they are safe. Supervisors receive notifications via SMS if a worker doesn't check in at a predetermined interval.
If a worker runs into trouble they can trigger an SOS alert to let their supervisors know they need help. Worker location monitoring can be achieved using powerful built in geolocation features to further improve the safety of remote workers in the field.
Geolocation helps you locate your workers
Tasks can be used to allocate and track work
Case Study A:
Acoustic Engineering Services
Check out how Jeremy from Acoustic Engineering Services uses Virtual In/Out at his business
Start your 30 day free trial!
Join thousands of happy users
By starting a free trial you agree to our
Privacy Policy
and
Terms of Use
.